ONLINE EVENT: Emma Dawson & Janet McCalman – What Happens Next?
In the wake of a global pandemic, Australia's most respected experts chart the way forward.
With contributions from some of Australia's most respected academics and leading thinkers, What Happens Next? sets out a progressive, reforming agenda to tackle the twin crises of climate change and inequality. It provides a framework through which our collective effort can be devoted to improving the lives of all Australians, and the sustainability of the world in which we live.
Join us to hear editors Emma Dawson and Janet McCalman in conversation with contributors Shireen Morris and Thomas Mayor.
This is a free, online event in partnership with Gleebooks. Visit the Gleebooks website for more information and to make a booking.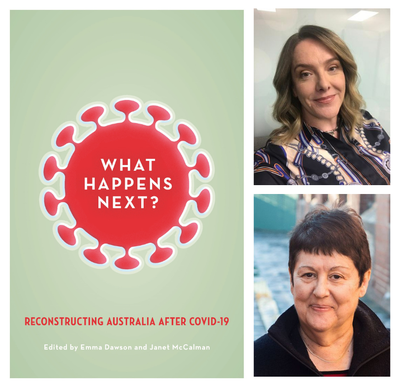 When
22 October 2020, 7:00pm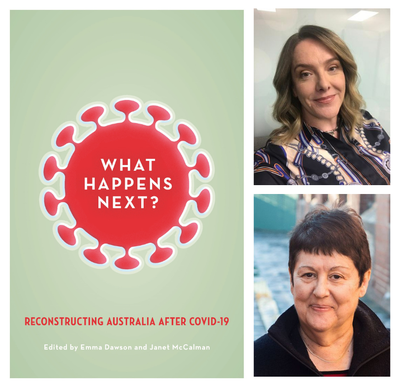 When
📅
22 October 2020, 7:00pm