ONLINE EVENT: Geoff Raby in conversation with Rowan Callick
Disruption has blown the old world apart. The rise of China, the Trump administration's America First policies, division within Europe and successful defiance by authoritarian states are affecting the shape of the emerging new order.
Human rights, rule of law, free media and longstanding global institutions all seem set to be weakened. Autocracies are exercising greater control over world affairs.
Australia will need to engage heightened levels of diplomacy to forge relations with countries of opposing principles. It will need to be agile in pursuing a realistic foreign policy agenda.
How should Australia approach its relationship with China? What is the impact of China's rise on the global and regional order?
Rowan Callick talks to former Ambassador to China, Geoff Raby, about his new book, China's Grand Strategy and Australia's Future in the New Global Order.
This is an online event in partnership with the Australian Institute of International Affairs. Click here for more information and to register.
---
Geoff Raby AO was Australia's Ambassador to China (2007–11); Ambassador to APEC (2003–5); and Ambassador to the World Trade Organization (1998–2001). He is chairman of VisAsia at the Art Gallery of NSW and chairman of the Australia–China Institute of Arts and Culture at the University of Western Australia. Geoff Raby was awarded the Order of Australia in 2019 for services to Australia–China relations and to international trade.
Rowan Callick OBE FAIIA is an Industry Fellow at Griffith University's Asia Institute. He was Beijing-based China Correspondent of The Australian for two terms, following 20 years with The Australian Financial Review including as China Correspondent based in Hong Kong. He was also Asia-Pacific Editor for both newspapers. He has won a Graham Perkin Award for Australian Journalist of the Year and two Walkley Awards. He has written three books published in both English and Chinese - Comrades & Capitalists: Hong Kong Since the Handover; Channar: A landmark venture in iron ore; and Party Time: Who Runs China and How. He is a member of the Advisory Boards of the National Foundation for Australia China Relations, La Trobe University's Asia Institute and China Studies Department, and the University of Technology Sydney's Australia China Relations Institute.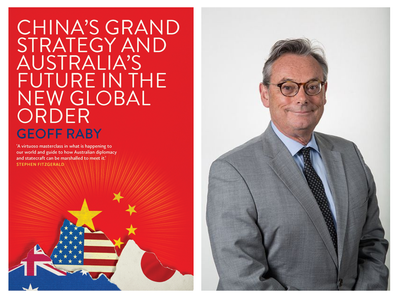 When
2 December 2020, 5:30pm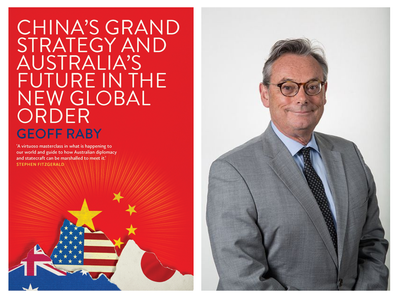 When
📅
2 December 2020, 5:30pm