ONLINE EVENT: Paul Kelly and Troy Bramston in conversation with Tory Shepherd
In July 2020 the National Archives of Australia released the long-suppressed correspondence between Sir John Kerr and Queen Elizabeth II, written during Kerr's tumultuous tenure as Governor-General of Australia. The letters cover the constitutional crisis that culminated in Kerr's infamous dismissal of Labor Prime Minister Gough Whitlam in 1975.
In their book, The Truth of the Palace Letters,  Paul Kelly and Troy Bramston reveal their meaning and significance for understanding the dismissal. The analysis of these documents and their authors throws a revealing light on the connection between the Queen in Buckingham Palace and the Governor-General in Canberra. Coupled with newly discovered archival documents and interviews, Kelly and Bramston explain the implications of the letters for our Constitution, our democracy and the republic debate.
This is a free, online event in partnership with the Hawke Centre and University of South Australia. For more information and to register, visit the University of South Australia website.
---
PAUL KELLY
EDITOR AT LARGE, THE AUSTRALIAN 
Paul Kelly is The Australian newspaper's Editor at Large. He is the author of nine books on Australian politics and history including the influential The End of Certainty: Power, Politics and Business in Australia (1992) and Triumph & Demise: The Broken Promise of a Labor Generation (2014), his account of the Rudd–Gillard era. Present at Parliament House in Canberra on the day of the Dismissal, Kelly has covered this controversy ever since and has written several books on the subject, most recently The Dismissal: In the Queen's name (2015) with Troy Bramston.
TROY BRAMSTON
SENIOR WRITER AND COLUMNIST, THE AUSTRALIAN
Troy Bramston is a senior writer and columnist with The Australian. He is the author or editor of nine books, including Paul Keating: The Big-picture Leader (2016), which was a finalist for the Walkley Award and shortlisted for the National Biography Award; Robert Menzies: The Art of Politics (2019); and Rudd, Gillard and Beyond (2014). Bramston has interviewed most of the key players in the dismissal and has made a number of significant archival discoveries about the event. He co-authored The Dismissal: In the Queen's Name (2015) with Paul Kelly. He is currently writing a biography on Bob Hawke. 
FACILITATOR: TORY SHEPHERD
JOURNALIST AND AUTHOR
Tory Shepherd is a columnist at The Advertiser, a freelance writer, and the author of On Freedom.
After finishing Honours in Anthropology and a Masters in Communication, she ended up as a 'mature-age' cadet at the paper 15 years ago. She is a Walkley Award judge and a Churchill Fellow.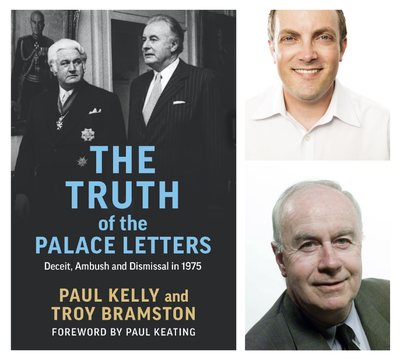 When
10 December 2020, 6:00pm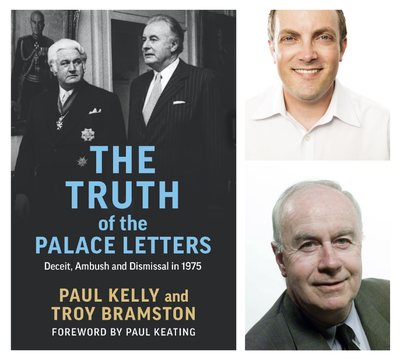 When
📅
10 December 2020, 6:00pm