Shannon Burns and Alice Pung in conversation with Meanjin @ The Australia Centre
Writer Shannon Burns caused a major stir with his essay from the winter 2017 edition of Meanjin.

Touted in the United States as a "downunder Hillbilly Elegy", Shannon's work was a challenging account of life in working class Australian suburbia, a place so often derided by progressive identity politics. But, as Shannon argues in his deeply personal account, if you want to change its bad aspects – prejudice, violence and an insular, angry world view – then you had best engage working Australia in a conversation, not just subject it to preaching and abuse.

Shannon Burns will be joined by author Alice Pung in this Meanjin conversation. Alice shares that same tough outer suburban past with Shannon, but her perspective is also shaped by race and the deep challenges of the migrant experience. Both writers will be in conversation, moderated by Meanjin editor Jonathan Green.

Shannon Burns is an Adelaide-based writer and critic and an early career researcher member of the J.M. Coetzee Centre for Creative Practice at the University of Adelaide. He was raised in the northern suburbs of Adelaide.

Alice Pung is a writer editor and lawyer. She has published two volumes of successful memoir and the novel Laurinda. She was raised in the western suburbs of Melbourne.

This event will launch the Spring 2017 edition of Meanjin, copies will be available to purchase after the event.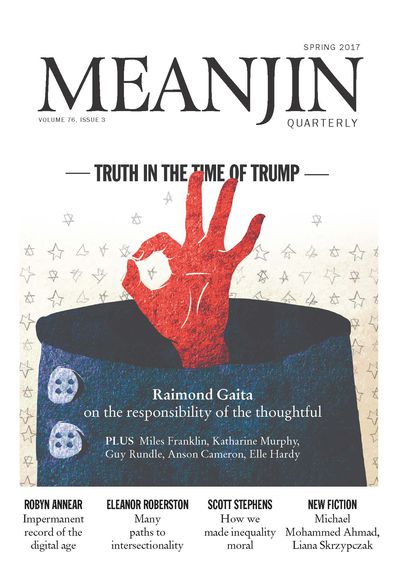 When
12 September 2017, 6:00pm
Where
The Australia Centre
Forum Lecture Theatre, Level 1, Arts West Building The University of Melbourne Parkville VIC 3010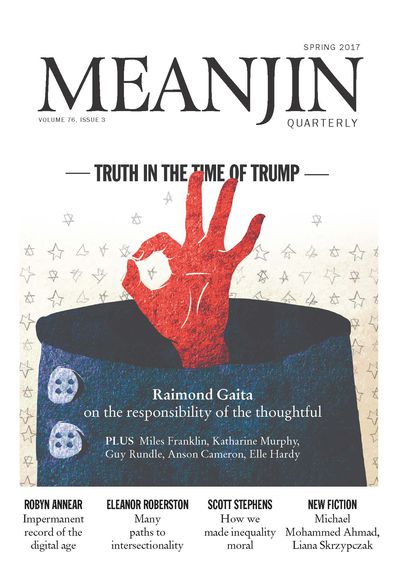 When
📅
12 September 2017, 6:00pm
Where

The Australia Centre
Forum Lecture Theatre, Level 1, Arts West Building The University of Melbourne Parkville VIC 3010