Sunburnt Country: Actuaries Summit 2019
Dr. Joëlle Gergis
Climate Scientist and Writer
Dr Joëlle Gergis is an award-winning climate scientist and writer.  She is an internationally recognised expert in Australian and Southern Hemisphere climate variability and change based in the Australian Research Council (ARC) Centre of Excellence for Climate Extremes. Her research focuses on providing a long-term historical context for assessing recently observed climate variability and extremes.

In 2013 Dr Gergis was awarded an Australian Research Council Discovery Early Career Researcher Award (DECRA) fellowship, and her team won the 2014 Eureka Prize for Excellence in Interdisciplinary Scientific Research – informally known as the 'Oscars of Australian Science'.

In 2015 Joëlle was awarded the Dean's Award for Excellence in Research in the Faculty of Science at the University of Melbourne. In February 2018, she was selected to serve as a lead author for the Intergovernmental Panel on Climate Change (IPCC) Sixth Assessment Report – a global, state-of-the art review of climate change science.

In August 2018 she was appointed to the Climate Council, Australia's leading independent body providing expert advice to the Australian public on climate change and policy.

Her book, Sunburnt Country: The future and history of climate change in Australia, can be purchased via Gleebooks at the event.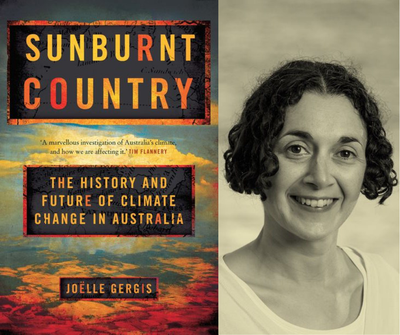 Where
International Convention Centre
14 Darling Dr, Sydney NSW 2000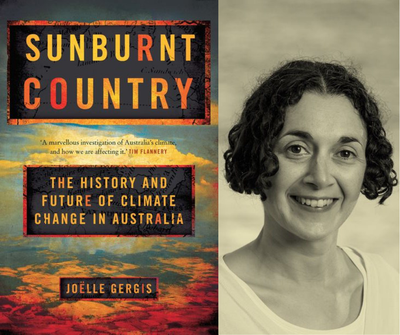 When
📅
4 June 2019, 8:00am
Where

International Convention Centre
14 Darling Dr, Sydney NSW 2000