Sydney Ideas: Tim Soutphommasane On Hate and Race Politics
How is hate shaping society? And what must we do about it?

In his new book, On Hate, Tim Soutphommasane analyses the troubling rise of nationalist populism and the return of race politics. On Hate is an urgent call for citizens to defend democracy against extremism.

On the UN International Day for the Elimination of Racial Discrimination, join us for this timely discussion about race and politics in Australia.

This event is co-presented with Sydney Policy Lab and School of Social and Political Sciences.

ABOUT THE SPEAKER:
Tim Soutphommasane is Professor of Practice (Sociology and Political Theory). He was Australia's Race Discrimination Commissioner from 2013 to 2018. He is the author of five books about multiculturalism, national identity and race, including On Hate (Melbourne University Publishing).
Cost: Free and open to all with online registrations required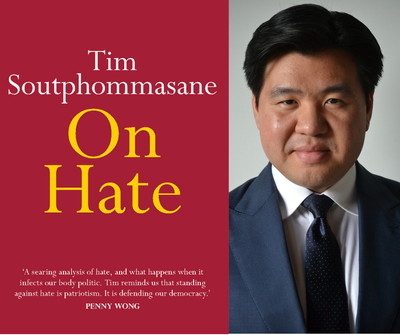 When
21 March 2019, 6:30pm
Where
The University of Sydney
Charles Perkins Centre Auditorium John Hopkins Drive (off Missenden Road) The University of Sydney, Camperdown, NSW 2006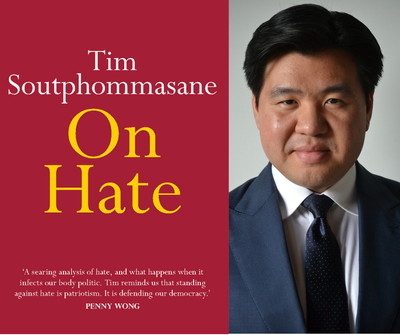 When
📅
21 March 2019, 6:30pm
Where

The University of Sydney
Charles Perkins Centre Auditorium John Hopkins Drive (off Missenden Road) The University of Sydney, Camperdown, NSW 2006