UNSW: Feminism Through Generations
Snips and snails and puppy dogs tails, that's what little boys are made of. 
Sugar and spice and all things nice, that's what little girls are made of...until a band of women came along and changed everything. 
Born from a generation of women before them, expected to stay at home with the children, wear long skirts and have dinner on the table for when the 'man of the house'  came home, these are the stories of women who dared to shake up the system; whose loud voices resonated through the years to demand equal pay, equal rights and fairer treatment; to have the same choices over their male counterparts and to have autonomy over their own bodies, minds and ideals. These are the woman who dared to say "No!" and that is exactly what they meant. 

From Baby Boomers to Millennials, how can we elevate our Centennials?
Join us at UNSW Bookshop for a panel discussion on feminism past, present and future. With Jane Caro, award winning author, novelist, broadcaster, columnist, advertising writer and social commentator. Michelle Arrow, award winning historian, author, professor, ABC presenter and radio documentary and history producer for television and Kirsten Drysdale; author, researcher, television presenter and journalist across shows such as The Checkout, Hungry Beast and The Gruen Transfer.
UNSW's very own Caroline Ford will be facilitating the discussion about the roots of feminism, the history of the Women's Liberation movement and what needs to be done to ensure future generations of feminists can continue the cause to revolutionise, strengthen and raise the voices of women everywhere. It's 2019 and there is still much work to be done!
Dr Caroline Ford is a cancer researcher within the School of Women's and Children's Health at the Lowy Cancer Research Centre. After completing her PhD at UNSW on the topic of oncogenic viruses, Dr Ford undertook two international postdoctoral appointments in cancer research. Her first postdoctoral research appointment was at the University of Toronto, Canada and the second appointment was at Lund University, Sweden. She returned to UNSW in late 2009 funded by an NHMRC CJ Martin Fellowship and established her research group within the Adult Cancer Program.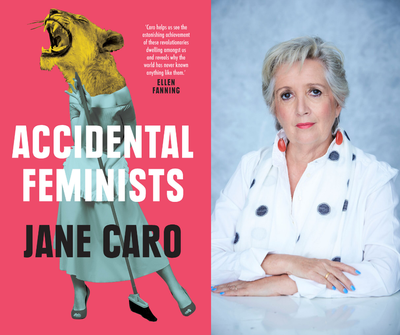 When
28 March 2019, 6:00pm
Where
UNSW Bookshop
Quadrangle Building, E15 College Rd, Sydney NSW 2052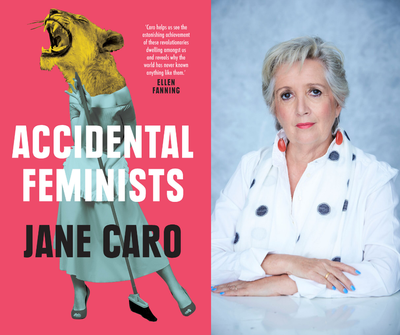 When
📅
28 March 2019, 6:00pm
Where

UNSW Bookshop
Quadrangle Building, E15 College Rd, Sydney NSW 2052